Creative Knowing Series: Yoga and Therapeutic Art
Sun., July 10, 2016 @ 7:00 am

-

Sun., September 18, 2016 @ 9:30 am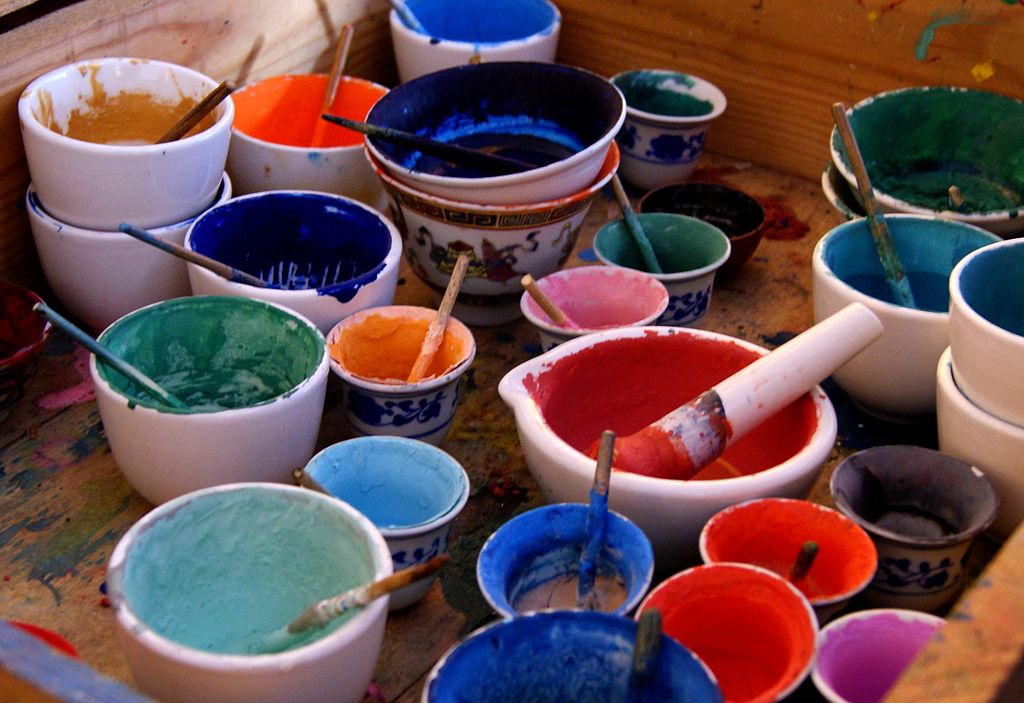 Embrace your inner wisdom by giving form to the images that shape your conscious and subconscious worlds. Combining visual art activities, asana, meditation, and writing, this series of six classes will lead you on a creative journey through therapeutic visual art. This is neither an art technique class nor a class on aesthetics; the art created may not always be pretty, but it's bound to be meaningful. Come ready to be open to the power of the creative process. Come ready to make profound connections through yoga and artistic expression that can lead you on a path to healing.
Session 1: Cohesion
Examining how we live in and with fragmentation, we will work to reassign these pieces to create a cohesive, integrated whole. Mixed media collage will be the art studio focus.
Sunday, July 10 from 1:00 to 3:30 PM
Session 2: Submergence
In order to submerge into the tepid waters of imagery and symbolism, one must have courage and a keen eye and be ready to return from the depths with pearls of wisdom. We will bring to life these images by drawing with a variety of tools.
Sunday, July 24 from 1:00 to 3:30 PM
Session 3: Sculpt
We will approach our lives as sculpture while getting grounded in the tactile experience of actually making sculpture. Life can be lived as a work of art with our own vision as the master artist.
Sunday, August 7 from 1:00 to 3:30 PM
Session 4: Bliss
Come and make art like a child. Explore the materials. Embark on a quest to create art for art's sake. Tune into your personal core of bliss.
Sunday, August 21 from 1:00 to 3:30 PM
Session 5: Empowerment
Find empowerment over obstacles that hold you back by creating a project in the media of your choice.
Sunday, September 4 from 1:00 to 3:30 PM
Session 6: Ephemeral
Celebrate the transitory nature of life and create a community art project.
Sunday, September 18 from 1:00 to 3:30 PM
---
Early bird cost (please register two weeks in advance) per session = $35. Regular price = $40 per session.
Early bird cost for the entire series of six = $180 if registered by June 26. Regular cost for entire series = $220.
The cost includes basic art supplies. However, artists are always encouraged to bring any of their own supplies to incorporate into projects.
Register for Creative Knowing Series: Yoga and Therapeutic Art