ONLINE~Finally Free: A 7 week Intuitive Eating & Empowerment Program Find peace with food, your mind and your body
Wed., April 8, 2020 @ 5:30 pm

-

7:30 pm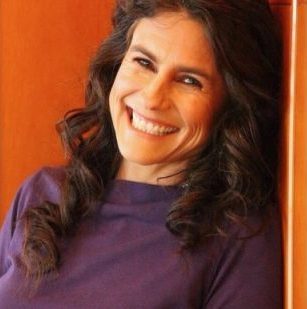 Do you feel powerless with your decisions around food, your body, a relationship, or your career? Or do you feel a strong calling for change, but feel stuck and don't see a path to move forward? Or maybe you simply want more ease and less struggle and hustle? I hear you… this has been my journey!
Get a glimpse of who you are beyond your thoughts, beliefs, and emotions in this 7 Week Intuitive Eating and Empowerment Workshop. From this place of wholeness you no longer need to feed, soothe, or avoid anything and become Finally Free and at peace with food and your body.
Do you struggle with…
Overwhelm or Anxiety?

Bloating or gas? Overeating?

You getting in your own way of what you really want?

Accepting that beautiful body of yours?

A false sense of urgency that everything is on a deadline?
Resolve inner conflict in this program. Bridging the gap of where you are, and where you want to go and step into your full potential where peace, ease, more joy, and an authentic life will be yours.
Learn how to:
Self-govern around food

Feed your body, not your emotions & unhook from sugar

Interrupt negative thinking patterns & feedback loops

Create a healthy lifestyle without deprivation, guilt, or shame

Break negative eating habits and eat intuitively

Implement tools for lasting change by tapping into your inner resources
Program starts Wednesdays on the 08 April, live with Shannon ONLINE through 20 May, 2020 from 5:30pm-7:30.  There is a small possibility that this class will be at Root Yoga Center IF our physical space is safe to open doors after the passing of the coronavirus.
Full registration is required, no single drop in sessions.
Pricing for Root Community is 40% off thru 4/1/20. Use coupon code ROOTDOWN at checkout.
Learn more and Register HERE
Payment plan available, email nickerson.shannonlee@gmail.com  to see if it's a good fit for you.
Isn't it time you stepped into the life you deserve? Let Shannon Lee help you actually reach your goals – one simple step at a time. Learn tools and strategies to help you live the life you want to live without deprivation, guilt, or shame. Be Finally Free and who you are truly meant to be in this world!
Shannon Lee is a mountain lover, wellness advocate, and soul-driven health coach. She helps men and women learn how to identify which foods and lifestyle habits are fueling their bodies and which ones are causing inflammation, stress and possibly dis-ease. She empowers them with the tools to live and eat intuitively for their unique body, so it is easier to make healthy choices last without feeling deprived. Her clients consistently share they understand what fuels their unique bodies, have more love for themselves, and more time and energy for their life and loved ones.