POSTPONED–Foundation Essentials – A Three-Part Yoga Series 2/3
Fri., February 3 @ 6:30 pm

-

8:00 pm
Learn the basics to cultivate a steady, confident, and joyful personal yoga practice.
This three-part series will build upon itself each week to help you gain an understanding of yoga as a well-rounded practice that will bring joy, mindfulness, and presence to your everyday life. Instructor,
Rachel Ribich, will demystify 'yoga' and provide beginner tools for those who desire to understand and enjoy a yogic lifestyle.
This series is for you if you've ever:
felt intimidated to take a group class because you don't understand yoga postures (Asanas).
Are confused by the plethora of different types of yoga practices offered in studios and online.
Wondered what type of yoga practice would best suit your unique body and current life
circumstances.
Been interested in meditation and/or breathwork but don't know where to begin.
Taken a yoga class and wondered why the teacher was speaking another language (Sanskrit).
January 27, February 03, February 10, 2023 6:30-8:00 pm
$75 for three part series.
Register HERE
---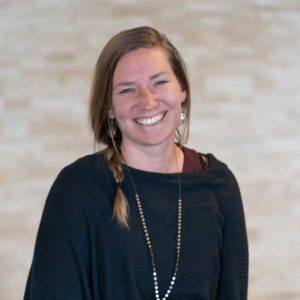 Rachel Ribich enjoys creating an inclusive, safe and comfortable container to guide mindful movement, breath, and meditation. Beginning with a strong foundation in body awareness, Rachel takes students on a journey that empowers the individual to find balance and acceptance within. Practicing yoga steadily since 2015, the improvement in well-being and joy experience through yoga encouraged Rachel to deepen her understanding in February 2020 with a 200 Hour Yoga Teacher Certification at Shoshoni ShambavAnanada Yoga in Nederland, CO. Rachel's passion for continued education and sharing the benefits of yoga seem to infinitely strengthen over time, bringing that innate desire to you through the Foundation Essentials Series and ROOT Center for Yoga and Sacred Studies.