Learn the Art and Science of Relaxation
Sat., November 7, 2020 @ 9:00 am

-

5:00 pm
3 Way Shavasana – Vast Ocean of Rest
Ayurveda says that there are 3 pillars of health: diet, moderation in sensual pleasures and sleep (as deep rest). In the present times when there are abundant stimuli, shavasana is the practice of pratyahara (sensory re-direction), a practice to retain the ojas, and to redirect the energy within. It is a precise, conscious and step-by-step approach in-order to prepare the body and mind for higher states of awareness. We will delve into the how, when, why of Shavasana from a theoretical to a practical standpoint. Take home with you a very powerful tool of healing in today's world. (Please note, all times are MST).
Contents
What is Shav-asana
Why did Yogis do shavasana
Breath and brain during Shav-asana
3 distinct methods of Shavasana (theory and practice)
Tools needed: YOGA Ancient Heritage Tomorrow's Vision (Book), Marma Stick
Also bring: Prayer shawl/ blanket, unscented eye pillow, wear comfortable clothing, no perfumes, notebook for journaling
IMPORTANT Cancellation Policy: There are no refunds. You may transfer your pass to another student. If a cancellation is made 14 days in advance of the workshops, you may receive a credit at Root, minus a $50 change fee. Within 14 days of the event, there will be no refunds or credits.
ALL WORKSHOPS CONDUCTED VIA ZOOM PLATFORM. REGISTER DIRECTLY THROUGH ROOT, and we will send you the Zoom link before the workshops. 1) Purchase Pass below 2) Register
---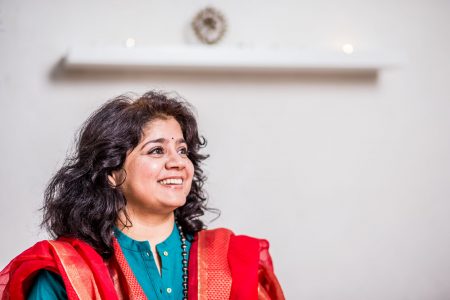 Indu Arora, Ayurveda and Yoga Therapist considers herself a student for lifetime. Her teachings are deeply rooted in the philosophy: 'Nothing has the greatest power to heal, but Self.'
Authored:
Mudra: The Sacred Secret 
Yoga – Ancient Heritage, Tomorrow's Vision (known as The little Red Book on Yoga)