Pranayama Basics – Breath practices for dawn and dusk
Sun., November 8, 2020 @ 2:00 pm

-

5:00 pm
Prana is the constant river of life itself. When we learn how to tap into it, we experience the expansion of prana as energy, enthusiasm, health and its consolidation as focus, concentration and meditation.
Learn 2 main pranayama methods for three most important times of the day, dawn, mid-day and dusk to maintain consistent energy levels, have a deep rest and healthy digestion.
Pranayama is the most precious limb of yoga. Take this opportunity to discover, understand and immerse yourself in the wise river of life. The nature of prana is mother-like. It's nurturing, nursing, caring, loving, nourishing and brings things to life. The practice of Pranayama should not be feared but embraced instead as if we are hugging mother divine.
Workshop counts towards CEUs for Yoga Alliance.
Tools required: YOGA Ancient Heritage Tomorrow's Vision (Book)
Tools recommended: Copper Neti Pot and Tongue Scraper (Steel and Copper)
IMPORTANT Cancellation Policy: There are no refunds. You may transfer your pass to another student. If a cancellation is made 14 days in advance of the workshops, you may receive a credit at Root, minus a $50 change fee. Within 14 days of the event, there will be no refunds or credits.
ALL WORKSHOPS CONDUCTED VIA ZOOM PLATFORM. REGISTER DIRECTLY THROUGH ROOT, and we will send you the Zoom link before the workshops. 1) Purchase Pass below 2) Register
---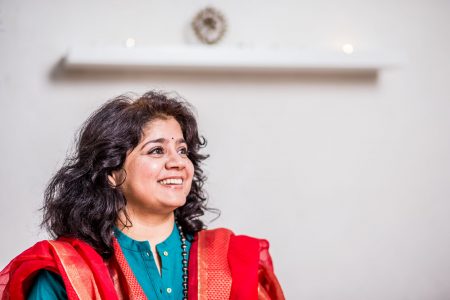 Indu Arora, Ayurveda and Yoga Therapist considers herself a student for lifetime. Her teachings are deeply rooted in the philosophy: 'Nothing has the greatest power to heal, but Self.'
Authored:
Mudra: The Sacred Secret 
Yoga – Ancient Heritage, Tomorrow's Vision (known as The little Red Book on Yoga)