Mindful Transitions: An 8-week journey to gracefully embrace your transitions
Mon., February 11, 2019 @ 6:30 pm

-

Mon., April 1, 2019 @ 8:30 pm
Are you in a transitional phase in your life and seeking support?
Are you hoping to bring changes in your life and need more clarity?
Phoenix Rising Yoga Therapy is a modality that brings yogic techniques, Buddhist philosophies and modern psychology to support access to your body's inner wisdom. Over the course of 8 weeks in Phoenix Rising Yoga Therapy group program, in a safe, supported and loving environment, you will come to connect with your whole self at a much deeper level.
Mondays Feb 11-April 1
6:30-8:30pm
Silent Retreat, Saturday March 9, 1-5pm
This group program will consist of movement, mindfulness meditation and sharing circle to support you in life's transitions. Each week will be aligned with the 8 themes of Phoenix Rising Yoga Therapy: Befriending Your Body, Awareness, Acceptance, Choice, Discernment, Truth, Truth in Action and Flow. Weekly themes support deepening your inner exploration to connect with your own truth and find flow within your life.
No yoga experience is needed but a home practice is recommended and supported through the course of the program.
There will be a half day silence retreat on March 9th to support deepening your inner awareness.
* Course fee includes a book "Turn Stress into Bliss," written by Phoenix Rising Yoga Therapy's founder, Michael Lee.
** Please note, refunds are not available for missed classes. However, I will be sending out recordings of meditation and body awareness practice to you at home. This will be sent to you even if you miss the class.
*** I am happy to offer one-on-one Phoenix Rising Yoga Therapy at discounted price during the course of 8 weeks. Please contact Ayano for detail.
Facilitator Bio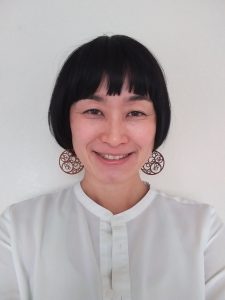 Ayano Atsumi, C-IAYT
Ayano is a yoga therapist certified through International Association of Yoga Therapy (C-IAYT) and by Phoenix Rising School of Yoga Therapy (PRYT). She is also a yoga teacher trained through Kripalu and Phoenix Rising with experience of Yin Yoga. She was born in Japan, grew up in multiple places in the world and currently lives in Manitou Springs, Colorado, right by majestic Pikes Peak.  After working for a fast-paced IT company for 8+ years as a working mom in Tokyo, she was ready to explore what her soul truly calls for.  Kripalu Yoga and Ph
oenix Rising Yoga Therapy have helped her to meet herself in different and deeper aspects and empowered her to live her life more fully.  She is passionate about facilitating a space for people to explore their inner wisdom through embodied awareness.