Real World Sutras: Pada Two (Sadhana)
Sat., October 3, 2015 @ 5:00 pm

-

7:00 pm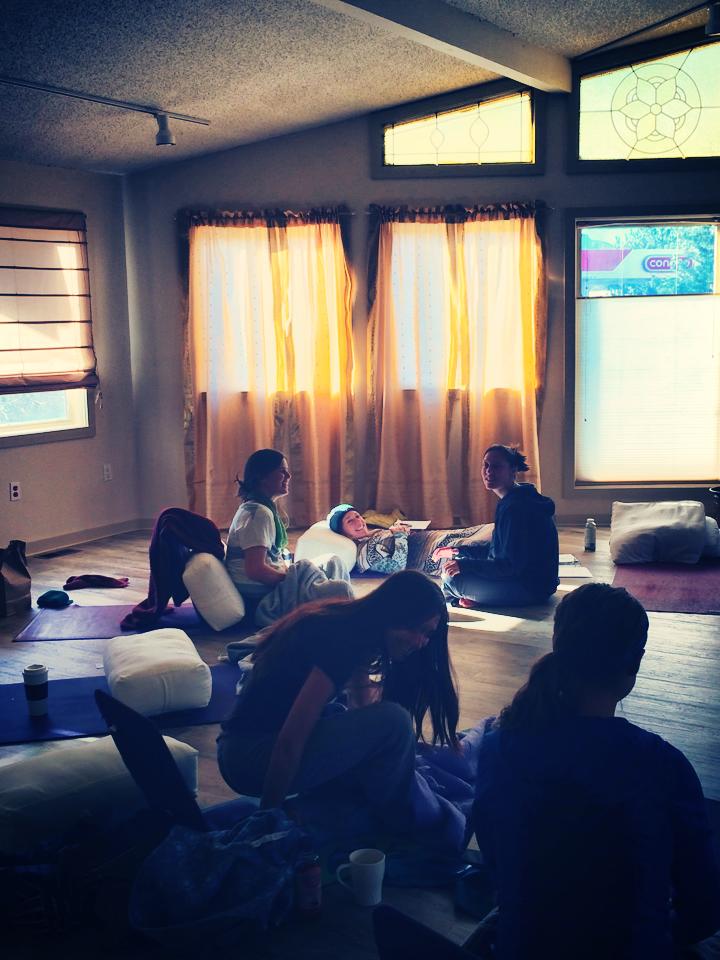 Join us for part two of this 4-part series, digging into Sadhana Pada–the chapter on PRACTICE. Discover what Sri Patanjali had to say about the actual practice of Yoga, and weave those threads into your own real life, here and now.
Each Real World Sutra session is devoted to an in-depth exploration of one of the four chapters that comprise the complete Yoga Sutra of Patanjali. We will chant and explore selected sutras, unraveling the threads to make the Yoga Sutra ACCESSIBLE and MEANINGFUL in your own life and practice. Discover the beauty and power of chanting in Sanskrit and learn how to translate and follow each thread as it entwines with your real actual everyday life experiences. You will come away with a deeper, richer understanding of the relevance and resonance of these ancient and essential teachings in your life on and off the mat.
I.1 Atha Yoga Nushasanam:
Now this is yoga as I have observed it in the natural world.
With this most auspicious opening word, atha (NOW!) Patanjali gave us the essential practice of yoga—presence. We can realize Yoga now, in this moment, exactly as we are. Join us as we delve deeper into this authoritative text and discover its practical, poetic, and thoroughly modern relevance in your own life. From the definition of yoga to the eight-fold path; from the obstacles we encounter to the supernatural powers we may realize…the Yoga Sutra is a dazzling, dynamic, living work of art that beckons the artist in each of us to create our lives consciously.
The Sanskrit word sutra can be understood as thread (su) and to cross over (tra). Each elegant aphorism of Patanjali's Yoga Sutra provides us with a thread—succinct, raw material that we are invited to embellish with our own experience as we weave the teachings into our daily lives, and weave our lives into the larger tapestry of Yoga, the oneness of being.
Bring a journal or paper and a pen to write notes. Selected sutras will be handed out, but a complete text in translation is recommended to augment the study. Recommended texts include Edwin Bryant, Rev. Jagnath Carerra, Swami Satchidananda, and Nischala Joy Devi (available at Root soon!)
$25 before Sept 26; $35 after