Root Yoga Retreat: Presence & Intimacy
Thu., February 13, 2020 @ 5:30 pm

-

Sun., February 16, 2020 @ 5:30 pm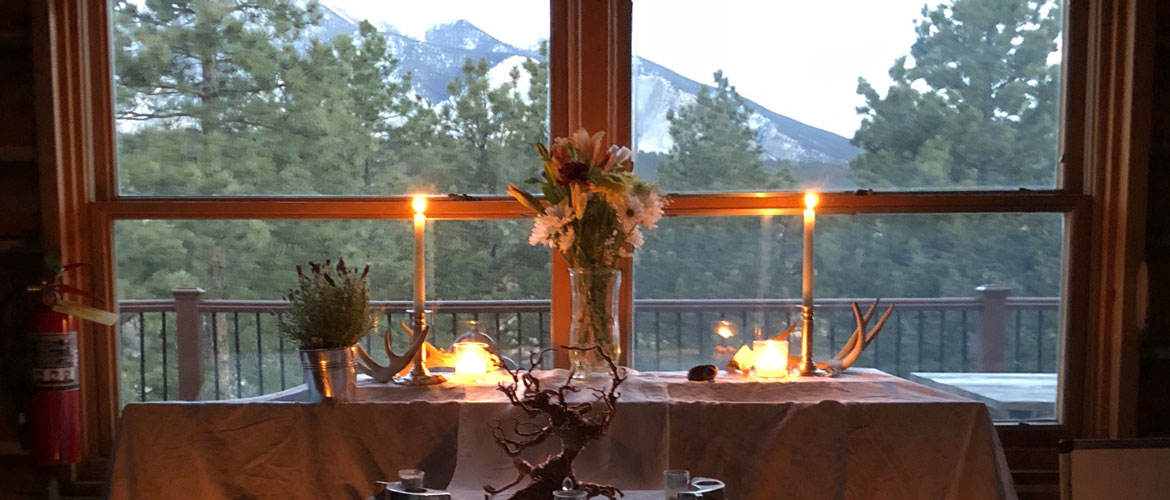 Open to all.
Understood as our direct participation and intimacy with life, Yoga helps us disentangle from the patterns and habits that diminish our presence and leave us feeling disconnected. Through actual practice, we become more available to life, in all its messy and beautiful intimacies. Personal practice offers us a tangible way to clear away the clutter of our experiences and actually experience life with clarity and efficacy. In that letting go of what had us bound up, we let ourselves back into our lives, our love, our dreams, our actual feelings and sensations. We align with and become intimate with our actual lives.
Join Jessica C Patterson, founder of Root: Center for Yoga & Sacred Studies for this 3-night retreat in the Colorado mountains, exploring the principles and practices of Yoga that can help us foster greater presence and intimacy in all our relations. Assisted by fellow Root teacher Kirsten Akens, we will offer daily practices and discussions designed to empower, replenish, and re-cognize something more authentic and porous than the habits we mistake for our nature. Through accessible and relevant inquiries, you will develop an actual, meaningful, empowering personal practice of Yoga as your direct means for reclaiming and bringing forward your intrinsic, authentic beauty and intelligence in this world. Drawing on the Principles of Krishnamacharya, given to her by her own teacher Mark Whitwell, Jessica will frame "Yoga" as our direct engagement with Life, as expressions of life itself.
This is not a retreat about posing and posturing as something "other," but rather accessing and radiating the presence and power you are.
Lodging is simple and communal in a rustic private cabin, but with limited spots for this retreat, everyone will have ample space to spread out and find privacy.
Enjoy seasonal homemade vegetarian fare, hiking trails, fireside relaxation, nearby hot springs, gathering of sublime community, and plenty of down time.
Retreat.
Renew.
Restore.
Remember.
$450 Early Bird (register before 1/22)
$525 After Jan 22
*Investment includes lodging, all practices, all meals