upRootEd II: The UNtraining
Fri., October 23, 2020 @ 12:30 pm

-

5:00 pm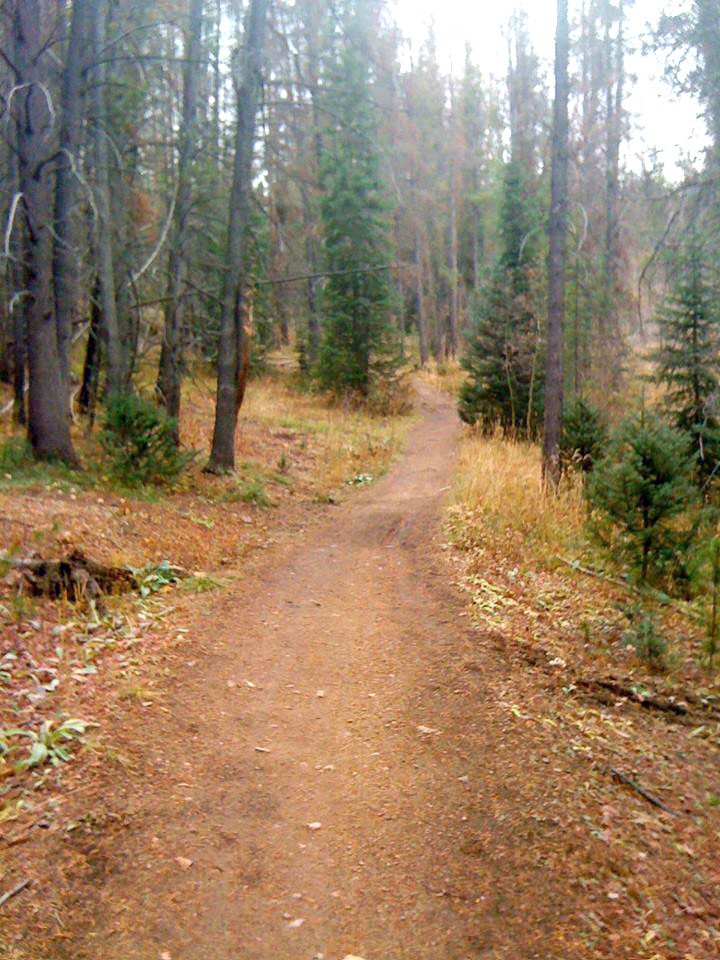 The Context: On the Field of Dharma
If you are familiar with The Bhagavad Gita, you know that the reluctant warrior, Arjuna, succumbs to a great existential unraveling on the battlefield.
His will paralyzed, his confusion about which way to go so utterly overwhelming, the greatest warrior sinks into despair.
To his charioteer, Krishna, he laments, "I cannot. I will not."
And then he asks for guidance. He asks for HELP.
"Please tell me what to do," he says. "Give me your instruction. I am lost."
And so the teaching begins for any of us. A loving dialogue between the Soul and the personality. The Self and the self.
When we hit that place, individually or collectively, where we no longer know how to move forward or how to do what we are here to do (or who we are at all), we become students of Life. We are initiated into our own un-learning, and as students we show up humble, willing to be awed, to be surprised, to be challenged, to be supported. To receive. To give.
From that place, the true teacher within comes into dialogue with the fragile personality and begins the essential instruction: how to UN-become who we have been (through indoctrination, training, habit) so that we can become who we are here to be.
Long ago, I grew leery and weary of the commodification of Yoga—the branding and peddling of endless styles and methods that felt so divorced and adrift from the principles and perspectives from which the practices once arose. I had zero interest in being trained to be merely the franchise of someone else's work or have my body be reduced to a site for the memorization and reproduction of patterns. To do so felt fundamentally at odds with the experience and teachings that focus on consciousness and liberation.
But, in a culture that prizes numb consumerism and validation, we get a lot more training to check out and participate, unconsciously, in all kinds of passing on of patterns that do not serve us or the world.
As diverse as the many rivers that feed modern Yoga may be, they share a focus on freedom—these are liberatory practices. This isn't freedom from the battle, as Arjuna learns, but rather the extrication of who we are (as individuals, as communities, as a nation, as a world) from whatever binds us and limits our capacity to see, know, understand, or respond to things clearly. Whatever keeps us thinking or speaking or taking action in ways that make us smaller, meaner, less connected.
What I practice and share and teach is about waking up to and getting intimate with what IS—not denying or bypassing it to pacify or coddle the curated personality. So long as we are seated and seeded in the most myopic understanding of who we are, we are more likely to impose limitations on others. The more we naturalize what are, in fact, learned and conditioned habits, the more likely we are to justify all kinds of abhorrent behaviors as inevitable and natural.
In Pedagogy of the Oppressed, Paulo Freire writes:
"Education either functions as an instrument which is used to facilitate integration of the younger generation into the logic of the present system and bring about conformity or it becomes the practice of freedom, the means by which men and women deal critically and creatively with reality and discover how to participate in the transformation of their world."
Years ago, inspired by these words, I devoted myself to teaching—both in context and content—that empowers and inspires innovative, authentic, engaged contributions to the world. Rather than be integrated into the legacies of logics and structures that replicate gross disparity and destruction, we can approach education as a means to "practice freedom," and transform status quo—in our own lives, and in the world.
Like so many aspects of our culture, Yoga is often taught in ways that reinforce hierarchies, suggesting we must strive and strain to achieve, acquire, attain, or perfect some ideal. As if who and what we are is somehow deficient, lacking, broken. And this collective privileging of certain bodies/experiences is antithetical to the work of actual Yoga. When we consider a fundamental teaching in this great tradition is "you are ALREADY that," the dissonance is striking. Through our White, western consumerist and colonial impulses (habits, patterns, practices), these disciplines of embodied remembrance have been reduced down to a transactional industry—a multi-billion dollar one that preys upon those very feelings of deficiency, brokenness, neediness.
Of course we may feel lost and broken, and from that place we can (and do) act in lost and broken ways. But the work of Yoga is not to fix something that is broken—it is to remember something that is whole. It isn't a salve for what is wrong, but a map back to what is right. And when we get more fully centered in that, we can begin to think, see, speak, act, and relate from that place more often, with less effort. Importantly, we can and will encounter our own internalized narratives—things we have learned so well we think it's "just the way I am" or "just the way the world is."
"Just as bodily surfaces are enacted as the natural, so these surfaces can become the site of a dissonant and denaturalized performance that reveals the performative status of the natural itself."

Judith Butler
In reckoning with our own participation (largely unconscious) in these narratives and their very material consequences, we have a chance to intervene, re-vise (see in a new way), and make the practice of Life more conscious. And we need to do this as community, particularly if you identify as White, because we need, as Resmaa Menakem teaches, to develop communal resource, a space that can hold and handle the reactions that will arise when we start this work—reactions that are emotional, psychological, and somatic. Embodied. We do this together so that we can free up energy that is so often tamped down, bracing, gripping, sublimated, and frozen. We do this together so we can build our individual and collective resilience to be with discomfort, unknowing, uncertainty, and all the other messy sensations and feelings that come up when we drop into conversations and work like this. We do this together so that we can be resourced as we navigate fear or grief or guilt or horror or despair, because too often we turn away and tune out when the pain comes. But all this discomfort is also instructive, and it can guide us to bring devotion to action to service in the world.
"Who are your people? Who will admonish and accept and guide you and love you

and engage in fighting with you to develop culture that can change?"

Resmaa Menakem
In establishing this program, I want to offer something that honors the actual Roots (plural) of Yoga(s) as sacred work by re-contextualizing it in the profound and complex histories/herstories, and to share what I am able to share (through my own limited experience as a fellow student) in service of supporting the experiential, the personal, and the actualization of these principles. This means we must re-think the old paradigms about HOW we learn as much as WHAT we learn, and honor our need to rest and digest and integrate, so we can take action from that place of clarity. This is big ask in a culture that reinforces the perpetual fight-flight-freeze and re-act cycle, privileges comfort over clarity, and perpetuates a sense of dis-connection.
As T.S. Eliot said, "Hell is the place where nothing connects."
Well, Yoga is the place where everything connects.
So, that is the framework of our journey together.
This is a first step, not the final answer. There is so much work to be done, but perhaps this can be an entry point.
I offer this year of work as a way in—to build our individual and collective capacity to move toward a world that is truly just, kind, sustainable, and loving.
Above and below, without and within.
If you would like to apply, please email us at info@rootdownandgrow.com with "UN-Training" in the subject.
The Curriculum:
UpROOTEd (an education of Un-Training)
Inspired by the primordial intelligence of the natural world and some perennial questions of the Gita, this year-long course begins Oct. 23, and will be divided into four seasons and offered via three tracks (see below). Each season will emphasize fundamental questions (and qualities) that invite and guide us more deeply and authentically into our lived practice.
To what am I devoted?
How do I take action on that devotion?
How do I make of that action, service?
We begin in the fall, as community, humble students on the field of dharma, asking better questions, willing to receive, and in so doing, un-become so we can become who we are here to be. We will pause in winter to rest, digest, and integrate. And in the spring, we will engage what we have metabolized to take action from that place of shifted consciousness. The summer will be our harvesting—final projects and completion of our work together. This is how we will link our Yoga with our work in the world.
"To see a World in a Grain of Sand

And a Heaven in a Wild Flower,

Hold Infinity in the palm of your hand

And Eternity in an hour."

William Blake
This program is offered online, with the hopes that by spring or summer an intensive retreat might be possible. But you can do this work from anywhere.
This is not meant to be just another training in the industry of commodified yoga. Applicants must first speak with me, so we can discuss what this is and isn't, what it will demand (and offer), and I will ask that they take some time to reflect before committing to this deep work. And we will need to commit: even as it may be uncomfortable at times, because turning away from our discomfort (and the pain of others) is not working, and it certainly does not uphold the principles of Yoga as I have learned and practiced it.
As community, we will be digging down into many teachings through the critical lenses of social and ecological justice pedagogies, and from an embodied perspective, which will require a lot of humility, a lot of curiosity, a commitment to Self study, and a whole lot of care for one another.
This is not the program for everyone, nor am I the right teacher for everyone.
There are three pathways along which you might journey with us:
Path 1: For those who are interested in doing this work to dig in and root down in community and then bring the work into the world. This track is required by all applicants. But some of you might also seek:
Path 2: CEUs through YA or IAYT
Path 3: The 300 RYT designation through Yoga Alliance.
The main purpose and spirit of this offering is not to accrue hours for an arbitrary designation or credential (there are INFINITE ways for you to do that apart from this in-depth UN-training).
So, yes, it will be a "300 hour program," but please be prepared for a lot of deconstructing of what that means.
Course Investment
Tuition will be based on a sliding scale of sorts; depending on the track to which one is applying and on one's honest inventory of resource, time, and commitment. The industry standard for a program of this breadth and depth is $3,500-$4,500. Depending on the track for which you apply, you can expect to invest $2,000-$4,000. We will talk about this, 1:1.
Payment plans are ALWAYS available.The tiered and sliding scale is based in honesty, mutuality, inclusivity, and solidarity. In this spirit, and in the spirit of reciprocity, if this is the right fit for you, we will agree upon the appropriate tuition and make it work. We will discuss all this in our 1:1 conversation, and, before you enroll, we will map out a payment plan that is viable and fair for us both.
There will be three scholarships available to individuals who are under-represented in this work, particularly BIPOC and LGBTQ students. We can chat about that in our 1:1 conversation. You can schedule our interview HERE.
Consider paying less if you have real circumstances that limit your resources. This model invites each of us to examine our levels of privilege and consumer training. This is not a customer service transaction; this is an opportunity to participate in deep communal and personal transformation to which we are committing a lot of time, energy, focus, and presence.
You may consider paying on the lower end of the scale if you:
support dependents (children, other adults)
carry significant debt
have had medical expenses not covered by insurance
are receiving public assistance
are a person with disability with limited financial support
are an elder with limited financial support
are an unpaid volunteer or community organizer
are a person who has been denied work due to incarceration history, immigration, or other obstacle
Overview of Curriculum:
We will move through the year in rhythm with the seasons, weaving in the teachings that best support our focus and exploration. We will meet weekly as a community, framing our collective inquiry and allowing space to discuss and integrate.
Guest teachers will include the November weekend with one of my own guiding lights, Indu Arora.
*RYT track students will have additional sessions and class work each month, and the work (both hours and homework) will intensify for spring and summer–this will be the bulk of that path's focus on the unique perspectives of methodology, technique, practicum, and more.
Among our other incredible guest teachers will be Rev. Stephany Rose Spaulding, Ph.D., and Dr. Dena Samuels.
Mentoring: The heart of it all
Everyone will have 1:1 mentoring throughout the program. In the spirit of the great tradition, YOUR program will be tailored to YOU—so the 1:1 emphasis will be the heart of what we "do."
Having benefitted so much over the years through the direct connection to my own teachers, I am committed to providing a nurturing yet challenging experience that ultimately calls us into our authentic voice and offerings. While a mentor is an experienced teacher who is willing to take you under their wing, the relationship is built upon mutual respect and genuine care; it's not about you becoming a franchise of someone else's work. Mentoring should empower, inspire, and challenge us to step more honestly and confidently into the seat of the teacher (no matter in what form or forum that arises in our lives).
You will be offered this space to process, explore, and clarify what you are experiencing with genuine support. You will receive personalized, thoughtful feedback and guidance as you refine your skills, deepen your knowledge of Yoga, strengthen your personal practice, and develop your authentic voice and body of work so that you can more effectively and confidently transmit what you wish to see in the world.
In addition to the live classes/discussions and mentoring, you will have explorations (aka "homework"), which will be rigorous but also relevant. Each assignment will give you a way to engage with and develop a more conscious and confident relationship with the material you are studying and its dialogue within you. Augmenting this ongoing self-paced work of reading texts, listening to interviews, and encountering other resources, students will be invited to share seasonal projects in response to the guiding questions.  And everyone will offer a final project as a culmination of what you have experienced and learned. What shape or form these will take will be unique to each of you, and we will discuss them in our individual sessions. These will be sacred offerings, not products subject to the old paradigms of evaluation, judgement, comparison, or competition.
NEXT STEPS:
Once we have spoken 1:1 about your goals and whether or not this is the right, ripe path, you will be sent an application and enrollment agreement, wherein we will confirm payment plans and your place in this program. Once you are enrolled, you will be sent a list of pre-work (readings, listenings, watchings, contemplations, observations, things to do) as well as a reading list (both required and recommended) for the season ahead.
We aren't moving toward this with an agenda that is blind to the unique gathering of our community. A lot of this will be created as we go, in a genuine relationship with what is arising and developing in our sessions. But, below you will find the rough outline of the journey we will take each module.
If you would like to apply, please email us at info@rootdownandgrow.com with "UN-Training" in the subject.
______________________________________________________________________
Season 1
Autumn: Darshana & Dharma
Themes: Falling away, letting go, dissolution, deconstruction
October 23-January 10
12:30-2:30pm, break, 3:00-5:00pm on Fridays (and a few Sundays)
Additional class for RYT seekers (2 hours once per month)
Nov. 6-8 with guest teacher Indu Arora
Other guest speakers will include Rev. Doctor Stephany Rose Spaulding and Dr. Dena Samuels
Question: To what am I devoted?
We explore and clarify this question through radical deconstructing of the logics and structures, the implicit and explicit embodied practices that we take for granted and reproduce. This is the first step of our UN-training and re-centering. Forget all you know, or think you know. We come to this first step humbly, willing to be surprised, willing to "go there" and feel the discomfort. Willing to get honest vs. merely feel good.
This honesty allows us to get clear about where we have unknowingly or knowingly caused harm. It is a time to recognize and acknowledge where we have benefited from and been diminished by legacies of stealing. Together, we will bear witness to the myriad ways the sacred life force of so-called "others" has been manipulated, violated, disregarded, abused, and destroyed. And, together, we will begin the hard, messy work of letting go of who we have been so we can step into who we are being asked to be. These are the yamas, or ethical tenets of Yoga.
"They live in wisdom who see themselves in all and all in them."

The Bhagavad Gita
This our season of rewriting (and re-righting) motive, perspective, and practices through the critical lenses of yoga's history and commodification, cultural misappropriation, embodied white supremacy and hierarchy, social justice and equity, ecological justice, trauma, addiction, loss and grief, mental health, spiritual imperialism, body dysmorphia, and more. From asana to activism, we will uproot practice and method from the learned patterns of hierarchy and invite a more personal, empowering, and transformative Yoga, wherein we have the chance to make REAL the ideals and philosophical concepts that underlie these traditions. In our actual, ordinary, everyday lives. This will be a world-embracing approach that challenges the normalization of both western consumerism and patriarchal world-denying that too often excuses and justifies divisive, violent othering. Honoring and reclaiming as sacred the marginalized voices, ways of knowing, perspectives, world views, and traditions, we will hold space for that which has been suppressed within and without.
This will be our first moment on the battlefield, where what we SEE and come to see may bring us to our knees, may leave us, like Arjuna, uncertain how we can do anything. (And, like Krishna, we will be reminded over and over and over again to STAND UP).
Fall will be an intensive and intense module. It may feel confrontational and very hard at times, but we will work as true community to reckon with and navigate this time. We will hold space as we walk through the fires together. In addition to a heavy reading load—both required and recommended—we will be listening, watching, reflecting, and observing our internal and shared responses.
We will meet as a group via Zoom Fridays 12:30-2:30pm MST, take a break for reflection and resume for discussion and integration/practice 3-5pm.
For those pursuing the 300-hour RYT or CEUs:
*We will have an additional monthly class (one Sunday per month, 1-3pm tentatively) to more directly attend to the module from the perspective of teaching.
In addition to the material we cover and practices we explore as community, we will continuously integrate:
Techniques, training and practice
Practice and analysis/discussion
Philosophy, lifestyle, & ethics
Season 2
Winter: Rest & Digest, Jnana Yoga (Self Study)
• Stilling and coalescing, drawing in and re-sourcing
• January 14-April 8
• 1-5pm Fridays (or Thursdays, and/or some Sundays)
• Additional class for RYT seekers (3 hours once per month)
• Includes some "partner" and small group work (online)
Question: How do I take action on that devotion?
In Chapter 2 of The Bhagavad Gita, Arjuna asks Krishna, "HOW does a yogi act?"
This is a question not of performance, but presence. What do we need to LIVE this stuff in real, meaningful, actionable ways? How do we integrate and embody what we know and experience?
We clarify these questions by stilling what has been stirred, and then using our discernment to cut through the surface reactions and drop into the heart of the matter. In the winter module, we are slowing down, sitting with, and steeping in what we sifted through in the first season. This is the time to examine the seeds we have gathered, not to plant or pick the fruits. In the winter, we draw in and re-source ourselves. We emphasize metabolism, digestion, and integration of what we take in/learn/un-learn. This is the season in which we immerse in the inner (and outer) practices that nourish and support. And, importantly, this is the season of swadhyaya, the deep Self study (which always reveals, too, what has been blocking that from animating our thoughts, speech, actions). We will develop concrete tools of personal practice to help us experience that deeper, intrinsic wisdom.
Our goal will be to augment our capacity to integrate and then make USE of (take action from) what we take in (via our senses, our experiences, our learning).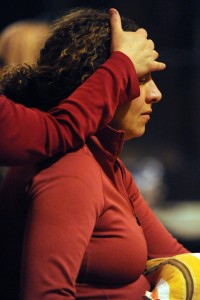 This is the time to gather the seeds we have shaken loose in the fall. Recognizing the body as the site of oppression and liberation, we will contextualize the sister sciences of Yoga and Ayurveda (really, one thing) and dig into the ways in which daily lifestyle and consistent sadhana are practical, effective methods for creating the resilience, presence, and power we need to make real what we wish to see in the world.
This will be the season devoted to what we must do so that we CAN stand up and take action that is relevant, meaningful, and effective. So that we are assets, not liabilities in the work we seek to do.
Just as Krishna gives Arjuna many options for how to proceed, we will move deeply through the sciences, the sacred art, and practices that are uniquely designed to help us digest and make use of what we are experiencing in our lives and world. Consistent personal practice and true self care will be the focus for the winter—but listen, this is the self care and personal practice that isn't just about feeling good (checking out, numbing out, disconnecting, consumerism); this will be self care to help us cultivate a clearer, more effective, more resilient, and more powerful presence in the world. Self care as embodied Yoga—to care for the world.
This module will be A LOT of Self study, reflection, digestion, and observation. We will meet for 3-4 hours a week, with a central teaching that frames your inquiries and explorations, and you will work with small groups and partners alongside your other homework. 1:1 individual sessions will tailor your personal work in the direction of what will best support you where you are and where you are aiming your arrow.
For those seeking the 300-hour RYT designation:
*We will have an additional monthly class (dates TBA) to more directly attend to the module from the perspective of teaching.
In addition to the material we cover and practices we explore as community, we will integrate specific sessions on methodology, philosophy, and analysis.
Season 3
Spring: Service & Focus, Bhakti & Shraddha
April 22-July 15
Awakening, thawing, tilling, tending, preparing, planting
One 3-hour class per week
Additional classes for RYT seekers, 3 hours per week
Begin projects
Question: How do I make of this action, SERVICE?
Krishna instructs Arjuna, "Action is better than inaction…you are obliged to act. Selfish action imprisons the world. Act selflessly, without any thought of personal profit."
In the spring, the earth begins to thaw, awaken, and come back to life. New growth emerges against all odds, arising from the dark, cold, solitude of the wintering. This eruption takes a lot of energy. And energy—for it to be powerful and effective—requires direction. Consciousness. Energy without consciousness is dilute and diffuse, erratic and frenetic. Just as farmers must study and tend the soil into which they plant their seeds, so too must we be deliberate and skillful in our actions in order to reap what we mean to sow. Guided by the question of HOW, we discern between actions that are selfish and actions that are service. Nurtured by the work of our winter, now we turn our attention to what guides us, what supports us, and in what direction we wish to grow our devotion.
This is the season of embodied activism. It is the season of intentional creation, employing what we have learned along the way to purify and clarify the "what" via the "why" and "how." Now, we till and study and amend the soil (all that has come before) to cultivate what it is we wish to see in the world. Our collective work will center around what it means to embody the work through our presence and transmission, which is cultivated through our practice and focus, supported by that which we hold most deeply in our hearts. This is shraddha.
As we continue our deep dive into our studies, will draw more upon the teachings of Yoga as skill in action and selfless service, two of the paths given by Krishna to Arjuna in his time of need. Avoidance or renouncing as denial is not freedom; we must act.
So, the question is, HOW do we act? Selflessly, without attachment to the fruits of our actions. With love. As offering.
What do you want to do with the devotion, the fire, the stirrings? How do you want to put that to work in the world?
In-depth teachings from seminal texts of the traditions will be offered as inspiration and guidance along the way. Now we begin to revisit the insights from winter through the lens of taking action. With what we have learned/uncovered, resourced by what we have developed in terms of personal practice, we move toward service in the way that makes the most sense to each individual. With the precision of a master gardener, we will begin to map out the steps we wish to take, drawing on that which supports us (within and without). Just as every garden is distinct, no two participant's work will be the same in the Spring. Still, what we will be building together is a communal culture of support, collaboration, inquiry, honesty, and transformation.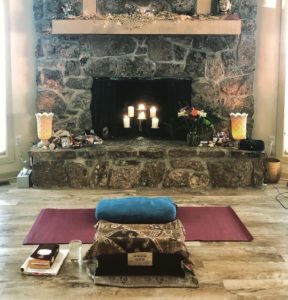 For those seeking the 300-hour RYT designation:
• Techniques, training and practice
• Teaching methodology
• Philosophy, lifestyle, & ethics:
• Practicum: 10 hours—observations, assisting, modeling feedback (how to observe with WORLD in mind)
• Begin Yoga Anatomy Fundamentals: independent study (20 hours)
This 20-hour course is offered as 10 distinct units, and we will have anatomy lab/discussion/integration sessions (one hour) for each lesson. This program is the leading yoga anatomy training in the yoga industry, and I choose it because of how Leslie and Amy ground the teachings in YOGA. You will have access to this material for one year. As such, you can begin right away if you like. However, I have scheduled the lectures/group chats to end by Oct. 2021, giving you sufficient ample time to complete this aspect of the course.
Season 4
Summer: Moksha and Tyaga (Karma Yoga)
Ripening, harvesting, letting go, making the offering; faith
July 24-October 16
2-hour gathering per week
Additional classes for RYT seekers (4 hours per week)
Final projects
In chapter 16, Krishna instructs Arjuna that there are two paths of action, essentially. One path leads to freedom, one to bondage. The difference? One's attachment to the fruit of action.
When we do not digest and metabolize our reactions, the energy gets stored up in the body and begins to present in all sorts of ways that we mis-take as personality or the way things are. We conflate our training with our nature.
"This is freedom: not a freedom to judge which comes from knowing who we are,

but a liberation from our finite self-images, an opening to life."

Claire Colebrook
Summer is when everything ripens, and this will be the season when we bring all the work together and bring to fruition the work we have been doing all year. Together we will place on the communal altar all our offerings—the projects, insights, discoveries, and revelations of our time. It will be a season of community, sharing, teaching, and—most importantly—giving away what we have offered.
True freedom is not about getting what we want or being disengaged or excused from the mess, but rather about being free from what binds us on any level so that we can be FULLY WITH whatever is, as it is. The mess, the discomfort, the rich and varied experience of LIFE. This commitment to freedom is part and parcel to the teachings of Yoga. And, importantly, we cannot be free if our freedom is dependent on the subjugation of another. Our freedom requires our surrender; not surrender as in resignation, but surrender as letting go so we can be let more fully in.
Ready to chat?
If you would like to apply, please email us at info@rootdownandgrow.com with "UN-Training" in the subject.