Summer Retreat: A Healing Presence SOLD OUT
Thu., July 29, 2021 @ 6:00 pm

-

Sun., August 1, 2021 @ 2:00 pm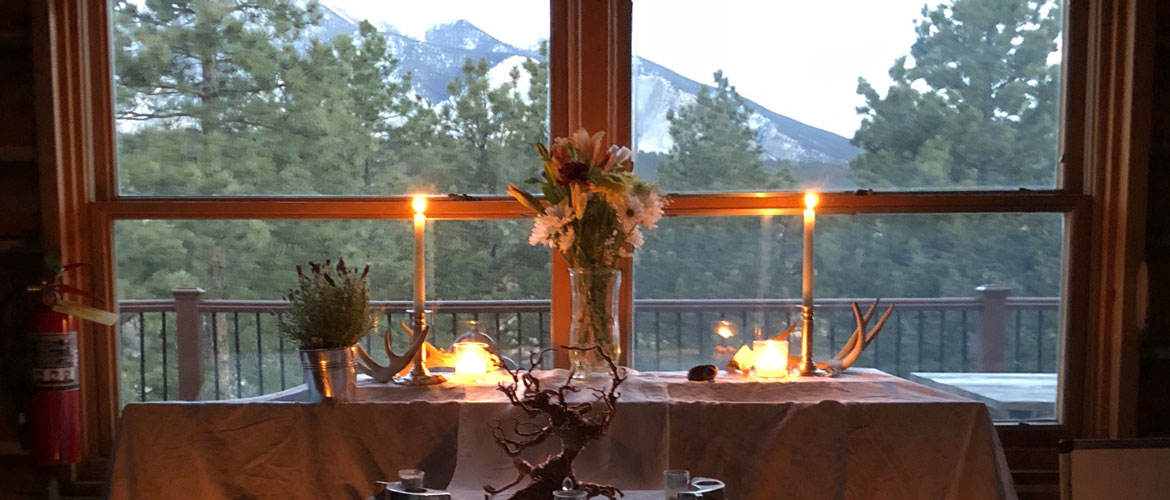 THIS RETREAT IS SOLD OUT
To be placed on a waiting list, or if you are interested in a future retreat, please email us!
What is a healing presence? In our own bodies? In our relationships? In our work? In the world?
Join Jessica C Patterson, founder of Root: Center for Yoga & Sacred Studies for this 3-night retreat in the Colorado mountains, exploring the principles and practices that help us heal from the drama and into our dharma. This will be a weekend of nourishment and recalibration on every level.
In the great traditions of Yoga and Ayurveda, health is known as swastha, which really means to be established in the true self. After a year of tumult and uncertainty, this retreat will offer us a time to reconnect, integrate, digest, and heal into resilient alignment with the natural rhythms as taught by these and other wisdom traditions.
Understood as our direct participation and connection with life, Yoga helps us to metabolize, digest, and integrate all that we experience and take in. Through our practice, we become more available to life, in all its messy and beautiful facets. Personal practice offers us a tangible way to clear away the clutter of our experiences and actually experience life with clarity and efficacy. In that letting go of what had us bound up, we let ourselves back into our lives, our love, our dreams, our actual -feelings and sensations. We align with and become intimate with our authentic life force. This is a healing presence: when our thoughts, words, and actions flow from that state of Yoga or swastha.
Over the course of our weekend, daily practices and gatherings will center around the shared wisdom of Yoga & Ayurveda, exploring elemental principles for self inquiry and healing. We will explore yogic practices of kriya, asana, chanting, mudra, pranayama, meditation, and deep relaxation while reflecting on the Ayurvedic wisdom that frames it all. Discussions, writing prompts, and self study will complement our collective time. Through accessible and relevant inquiries, you will develop an actual, meaningful, empowering personal practice of Yoga as your direct means for reclaiming and bringing forward your intrinsic, authentic beauty and intelligence in this world.
This is not a retreat about posing and posturing as something "other," but rather accessing and radiating the presence and power you are.
Lodging is very simple and communal in a rustic private cabin, but with limited spots for this retreat, everyone will have ample space to spread out and find privacy as well as honor distancing in the time of this pandemic. Camping is permitted, as well. Here, we are surrounded by the quiet beauty of the natural world. Enjoy the many nearby hiking trails, fireside relaxation, nearby hot springs, gathering of sublime community, and plenty of down time to settle into yourself.
And, as an essential ingredient in our nourishing journey, fresh, seasonal, homemade vegan/vegetarian fare will be prepared lovingly on site by our chef.
Retreat.
Renew.
Restore.
Remember.
---
Thurs July 29 6:00pm through Sun Aug 2, 2:00pm
Nathrop, CO
$400 Early Bird (register before 5/15)
$475 After May 15
Regular pass can be paid in 2-3 installments.
*Investment includes lodging for 3 nights, all practices, all meals:
LIMITED SPACE. (this retreat is sold out)