POSTPONED DATE TBD "Wanting to Get Pregnant in 2020- 10 Ways to Feed Your Fertility, Vitality, and Energy"
Sun., March 22, 2020 @ 10:00 am

-

12:00 pm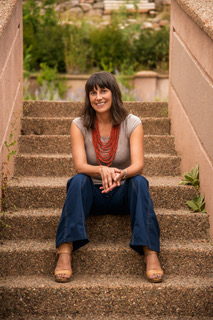 Are you hoping to have a baby or currently pregnant? If so, this workshop is for you! In this 2 hour workshop we will explore the foundations of natural fertility and pregnancy health. By learning how to properly prepare your body for a baby, you are making an exceptional commitment to yourself, your future, and your child's future. We will focus on nourishing your body through stress reduction, food, hydration, detox, and sleep. What we do before and during pregnancy can have long-reaching effects for generations. Join me for this FREE workshop!
About me:
I'm a Functional Nutritional Therapy Practitioner, Behavior Analyst and School Psychologist. I love children and families! I've been working with children with disabilities for over 15 years and although that work has been very fulfilling I am pursuing my passion in helping families become healthier and taking their power back through nutritional guidance in real food! I want to support women who are looking for natural ways to nourish their bodies to prepare for supporting another life in their future. After a car accident in 2013 and I feared I may never be able to have children, but after working on diet and lifestyle changes, I become 2 years later pregnant with my first of two girls. I want to share this knowledge with you in how that we can create a healthier more vibrant future. Feeding your fertility can be one o the most powerful liberations to a fun, lively and energetic pregnancy!
FREE WORKSHOP
Registration required by March 15, 2020!
Heather Matheny, Ed.S, BCBA, NFTP