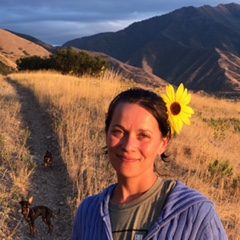 April was born and raised in Austin, Texas. She began practicing yoga in 2004. After 10 years of practice April felt the call to deepen her knowledge of yoga and pursue her desire to share the practice she had found to be so deeply beneficial with others. In 2014 April graduated from the Living Yoga program at Radha Madhav Dham.
April strives to teach classes that are inclusive and accessible to all experience levels, fitness levels and age groups. She is eager to share yoga with anyone and everyone that wants to learn.
April has found through yoga you can increase your flexibility, balance and strength not just physically, but mentally, emotionally and spiritually. Through this we can achieve a higher quality of life. Find your balance, strength and flexibility on the mat and take it with you when you leave. ????
Studio Calendar