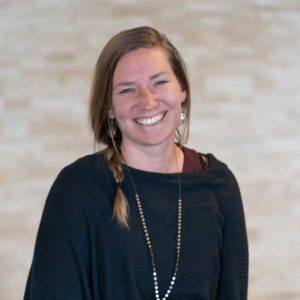 Rachel Ribich began her body awareness journey as a gymnast and dancer, later discovering yoga though the sport of rock climbing in 2015. Asana practice came quite naturally which in-turn, propelled Rachel's spiritual journey deeper into the subtle layers of the human body. The improvement in well-being and joy experienced through yoga encouraged Rachel to deepen her understanding with a 200 Hour Yoga Teacher Certification at Shoshoni ShambhavAnananda Yoga in Nederland, CO in February of 2020. Rachel's passion for continued education and sharing the benefits of yoga seem to infinitely strengthen over time, bringing that innate desire to ROOT Center for Sacred Studies in 2023.
Creating an inclusive, safe, and comfortable container, Rachel guides mindful movement that begins with a strong foundation in body awareness. She enjoys taking students on a journey that empowers the individual to find balance and acceptance within.
Hailing from the Windy City (Chicago), Rachel enjoys spending her time gardening, cooking, adventuring in nature, and traveling near and far.
Studio Calendar