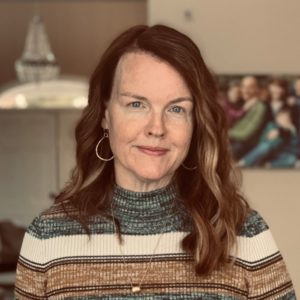 Aveen is interested in blending contemporary spirituality and integrative healing practices into everyday life. She is a yogi, a physician and an energy and sound healer. She is also mother to four great kids and wife to a funny and patient man.
After more than a decade of pushing forward, balancing a high powered medical career with motherhood, Aveen realized that though she had "arrived", she somehow felt a little lost. She began a quest to discover meaning and wonder within her world. This quest led her to yoga and sound, ancient traditions and the breath. Perhaps not surprisingly, the journey led her straight back to her own heart. Her life's work is now devoted to creating sacred circle and helping others remember their sacred power and shine their Light. It is time.
Aveen's personal development background includes sitting in various sacred circles and trainings including: Joan Borysenko PhD, Panache Desai, Judith Blackstone PhD and Gary Kraftsow. She has studied Reiki and became a Reiki master with her teacher Lisa Thelen in 2012. Aveen completed her 230-hour yoga teacher training at the Yoga Center of Minneapolis. She also participated in a three contemplative journey at the Christine Center entitled, "Spiritual Deepening for Global Transformation."
Her yoga style is is a blend of gentle flow, yin, restorative, with a dash of poetry, intuitive movement and sacred sound. She looks forward to connecting with you on the mat.
Studio Calendar