Yoga of Loss: A Grief Workshop
Sun., December 17 @ 12:00 pm

-

4:30 pm
Join us for The Yoga of Loss, a workshop on grief and grieving and the practices that help us heal into our experience of loss. Offered by Root Director and Yoga Therapist, Jessica C Patterson, this workshop and event will be offered:
Sunday December 17th, 12:00pm-4:30pm
Investment is $75 before 12/1, $100 after 12/1 PURCHASE PASS AND REGISTER HERE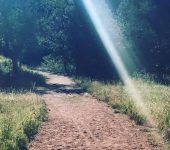 MORE ABOUT THE WORKSHOP:
Navigating loss and grief can be overwhelming and destabilizing. Whether it is loss of health status via diagnosis, loss of an animal companion, loss of a job or relationship, loss of a loved one, or loss of any facet of our normal life, loss cuts deep and grief is profoundly disorienting. And yet our culture, for the most part, is ill equipped to walk beside us in our grief. It can be profoundly isolating, confusing, and painful.
Yoga is the science and practice of integrating what feels dis-integrated, and remembering what has been dismembered. Yogic practices and tools can help us recalibrate and reclaim a sense of center when our lives feel utterly unmoored. It isn't about sidestepping or avoiding the grief; rather, we must allow for the truth and messiness of grief in ways that honor the experience and help us to connect to what is unchanging and resilient.
Because grief is a complex and multi-faceted experience, we are often overwhelmed by the myriad of symptoms and ripple effects of our loss. Our entire sense of self and center can be unraveled by loss. Whenever we must let go of anything or anyone, we experience the loss and grieve on so many levels–physiologically, psychologically, emotionally, relationally, and spiritually. As a comprehensive technology that acknowledges and responds to our WHOLE experience, Yoga can provide us with powerful tools for navigating transformation that loss demands–and offers. And, these same tools can help us all be more present, spacious, and comforting to those who are grieving.
Our time together will be devoted to practices (gentle, nurturing, accessible, effective), contemplations and meditations, use of sound as well as body (because, to know space is to know sound), and an exploration of the theoretical frameworks and inquiries we can use to help us transform the deep well of grief into a nurturing well of profound remembrance and healing. We will hold space to share around our experience of loss, make sacred the journey we are on, and together explore the yogic context and transformative practices (of body, breath, mind, and spirit) that can help us resource and rebalance our sense of center.
It is a rare and powerful thing to be in community, unapologetically, allowing for grief, without feeling obligated to (in the words of poet Oriah Mountain Dreamer) "fade it, fight it, or fix it." Instead, we accompany one another in this inevitable journey, integrating tools and perspectives that can help us extract from the process the potent medicine of self-understanding and deep integration.
Open to all grievers and those who wish to better support loss.
No loss is too small or too long ago.